Daily Calorie Log
Nov 27, 2018
Ratio of Salt and Sugar Intake To Water
Caloric Balance (kcal/day)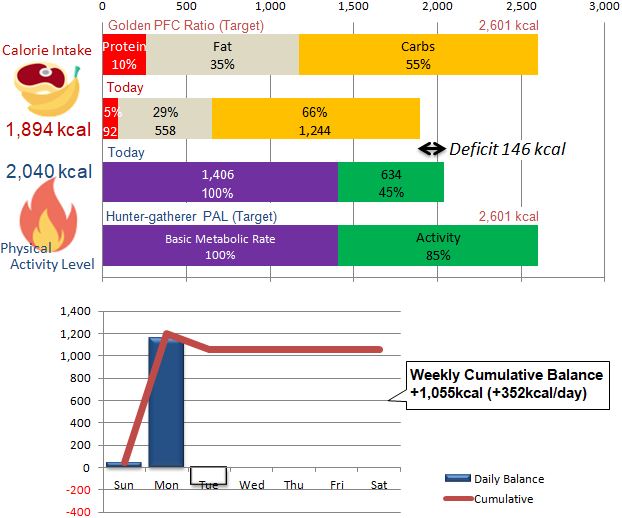 Foods Taken (Charged Calories)
1,894 kcal
The Flesh and Fresh Dinner
1,206 kcal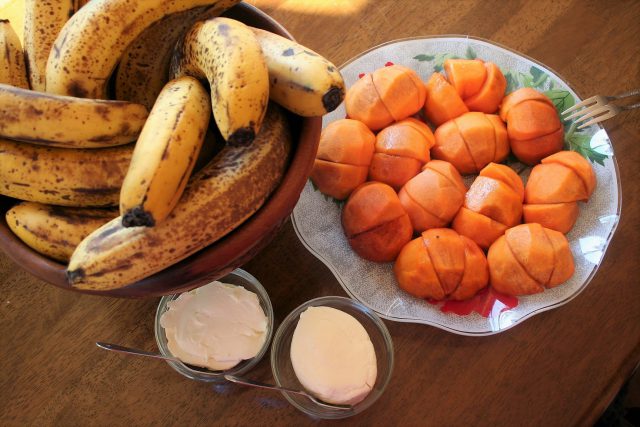 Persimmon, Fresh, half of 885g
Banana (Philippines), Fresh, 583g
Cream Cheese (Australia), 114g
Snack
123 kcal
*Ginger Ale with *Lemon, 250ml

Coffee (Costa Rica), 450ml
Foods marked * are from our garden.
Summary by Food Category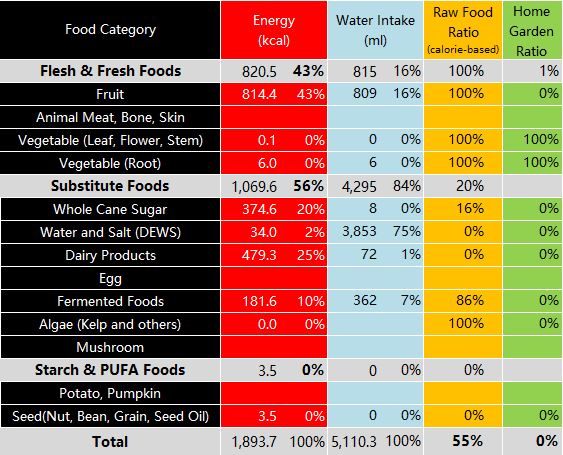 Activities,
634 kcal

Burned
Transplanting Iceberg Lettuce, 4METs x 120min., 388kcal
General Activities, 840min., 246kcal
Weight Change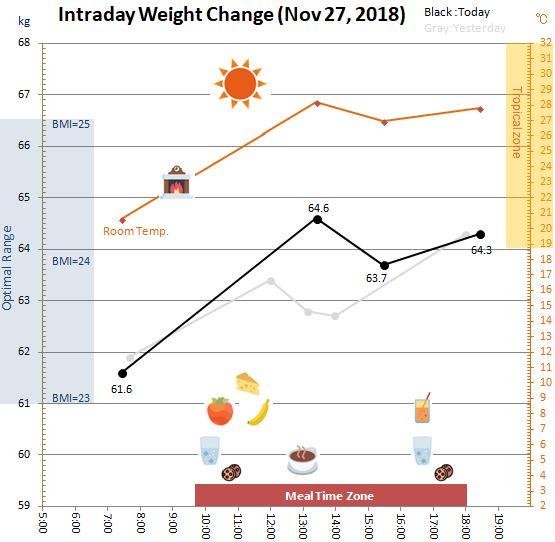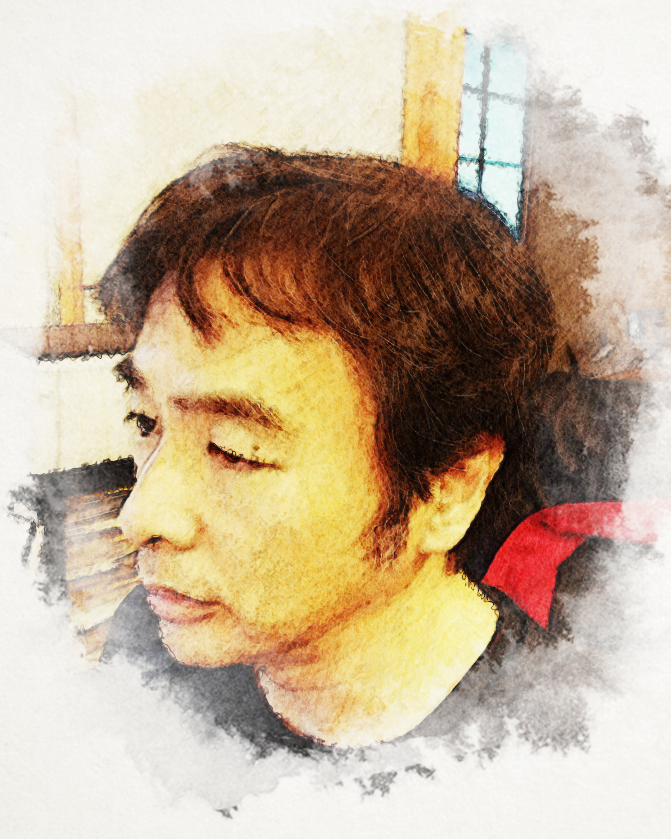 Born 1967, Hiroshima, Japan.
In 2009, I made up my mind to eliminate any and all of GMO(genetically-modified organisms) from my life, leading to whole grains vegan diet, and further into low-fat-raw-vegan (the 80/10/10) diet. Finally in 2017, I found just stop eating "seeds" can make us healthy. I named the set of my idea "The Orgasmic Diet."
My dream is to live in tropical, high-elevation place, probably somewhere in Colombia, with cows and fruit trees.