Our Orgasmic Days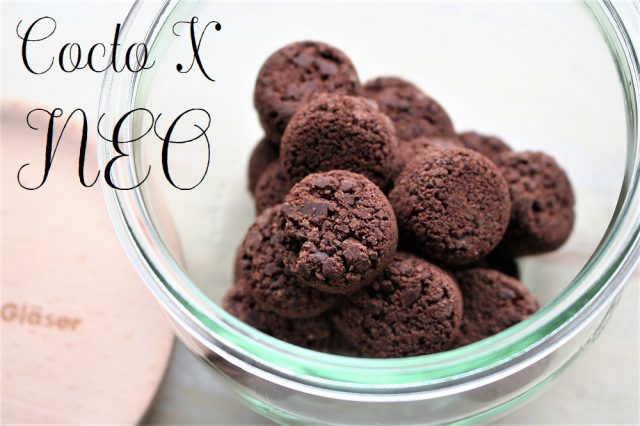 The Most Dangerous Food
Daily Calorie Log
Thu. Mar 8, 2018
With the left-over curry, I had rice, the national staple of this damp country called Japan, today. I enjoyed the curry rice and was happy till I finish the excursion dinner. But shortly after the meal, I got very drowsy, feeling stomach fullness and whole body heavy. Now I realized I ate too much. See the calorie figure. I remembered the long-forgotten bad feeling when I eat grain too much. My blood sugar level must be very high now. It will be kept high till tomorrow morning. I think rice is the most dangerous food, more dangerous than any chemical food additives, at least for me.
Intake of Three Basic Components of ORS

See ORS Ratio.
Caloric Balance and Macronutrient Ratio
Foods Taken (Charged Calories)
3,740 kcal
Blue Solar DEWS with B, 9 glasses(300ml/glass)
Cocto-X Neo Chocolate Taste, 16 pcs
364 kcal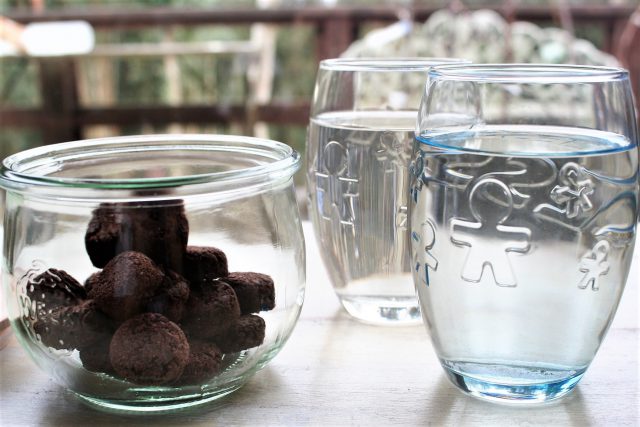 Banana with Oil
862 kcal
Banana (Philippines), Fresh, 905g
Almond Butter (California), 13.6g
Orange, Fresh, 679g
308 kcal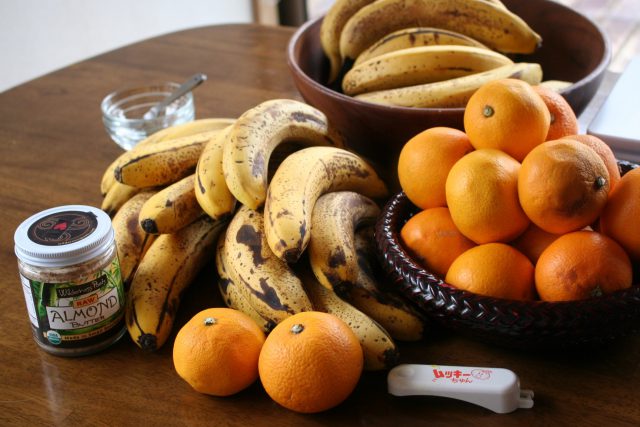 Ginkyo Nut, Boiled, half of 31g
28 kcal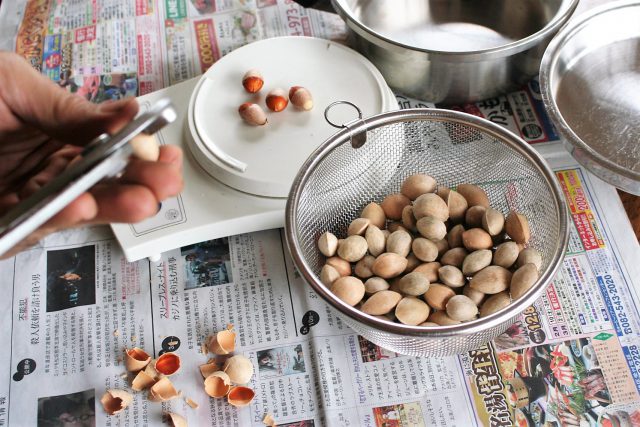 *Fukinoto, Japanese Butterbur Sprout, Roasted, half of 7g
1.5 kcal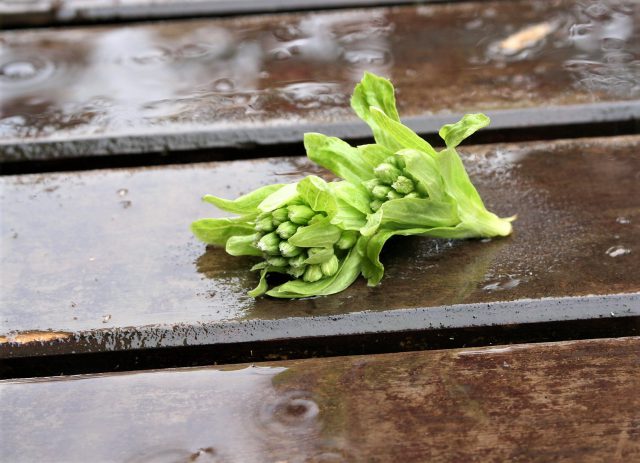 The Excursion Dinner
2,177 kcal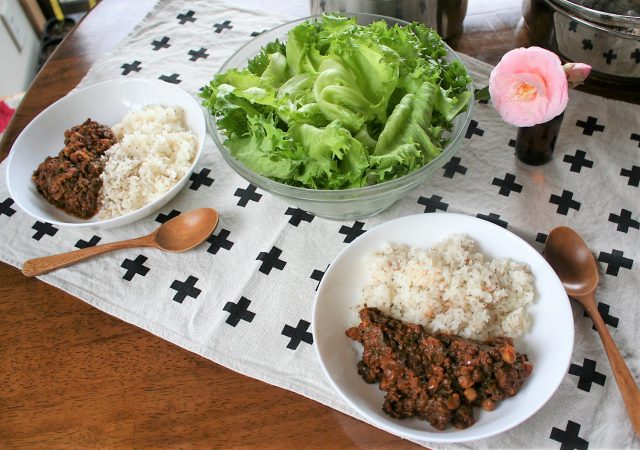 Roo Curry (Left-over from yesterday. I ate about 1/3 of the whole recipe.)
Rice (I ate about 3/4 of the whole recipe.)

White Rice, 540g
Chia Seed, 10g
Gelatin, 5g
Tap Water, 630g

*Iceberg Lettuce, Raw, half of 221g
Foods marked * are from our garden.
Summary by Food Category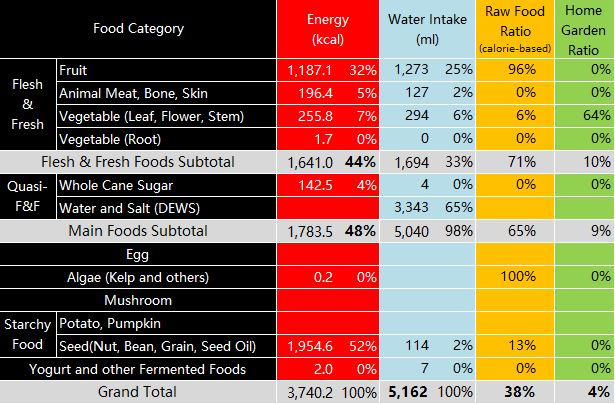 Activities
378 kcal

Burned (including general activities)
Watering Lettuce and Seedlings, 2.5 METs x 60 min.


New seedlings arrived!

Thrashing Perilla Seeds, 2.0 METs x 30 min.
Weight Change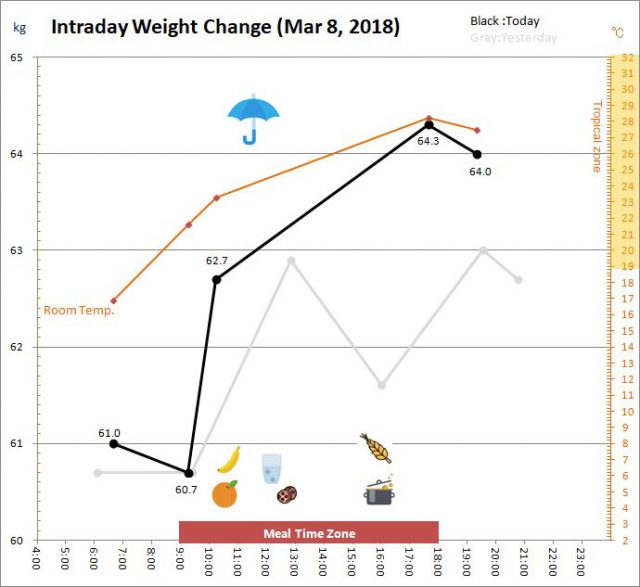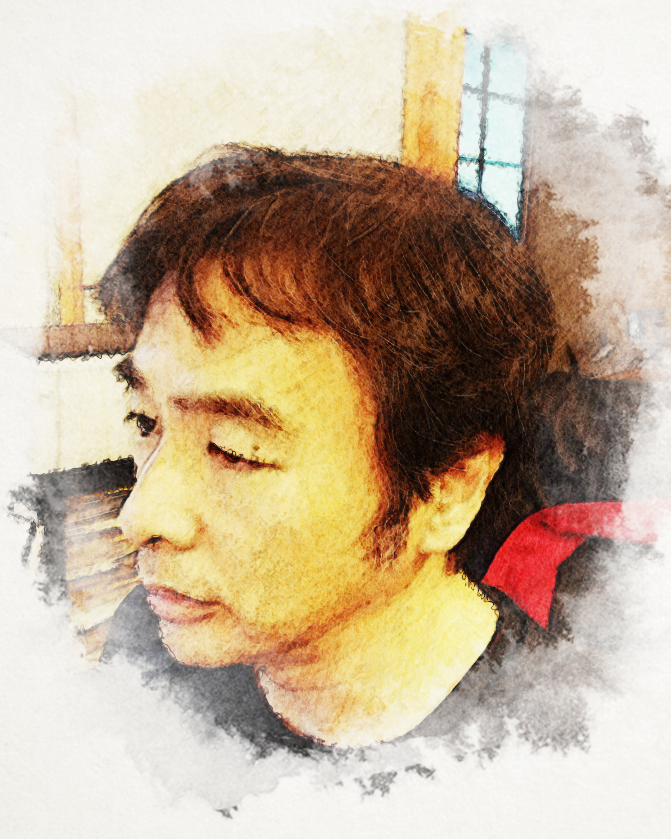 Born 1967, Hiroshima, Japan.
In 2009, I made up my mind to eliminate any and all of GMO(genetically-modified organisms) from my life, leading to whole grains vegan diet, and further into low-fat-raw-vegan (the 80/10/10) diet. Finally in 2017, I found just stop eating "seeds" can make us healthy. I named the set of my idea "The Orgasmic Diet."
My dream is to live in tropical, high-elevation place, probably somewhere in Colombia, with cows and fruit trees.
********************************************************************
If everyone makes oneself happy, everyone becomes happy.
With the miracle of the Orgasmic Diet, you'd be fit and healthy
if you eat ONLY what you like AS MUCH AS you like.
Why don't you join the Orgasmic Diet now!

********************************************************************