17th Day, 7th Moon of Reiwa 1
Daily Calorie Log
Aug 17, 2019
Ratio of Salt and Sugar Intake To Water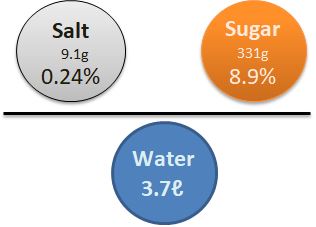 We consider the optimal salt concentration to be around 0.35% on the ground of ORS ratio while 0.42% is standard in Japanese diet. In sports nutrition, sugar is considered to be best absorbed at the concentration rate of 4% to 8%, which is set as the goal in our diet. In standard Japanese diet, sugar (carbs) is estimated to be consumed at the rate of 10.1%.
Caloric Balance (kcal/day)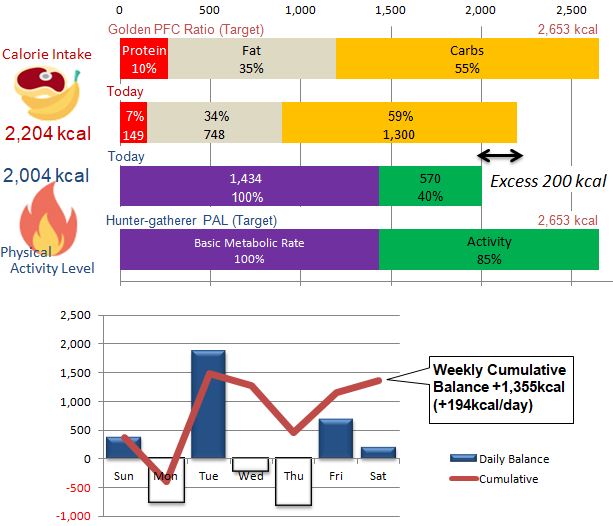 Foods Taken (Charged Calories)
2,204 kcal
Breakfast
1,075 kcal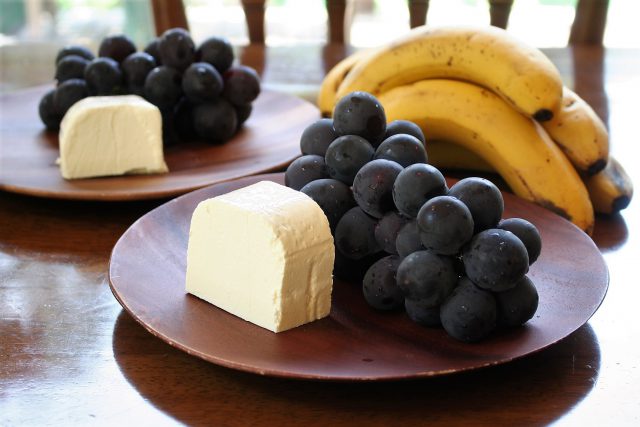 Kyoho Grape (Yamanashi), Fresh, 305g
Banana (Philippines), Fresh, 542g
Cream Cheese (New Zealand), 124g
Lunch,
427 kcal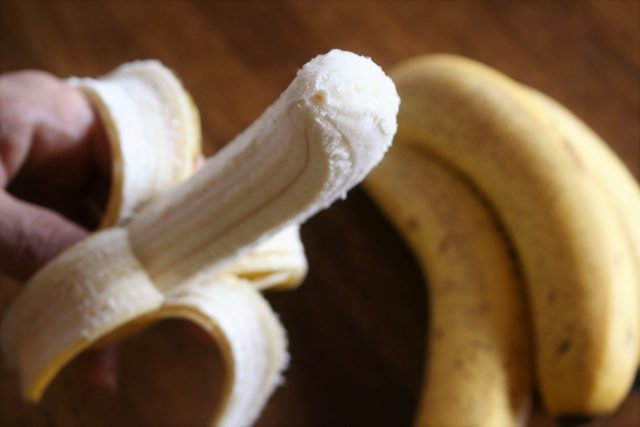 Banana (Philippines), Fresh, 497g
Dinner,
587 kcal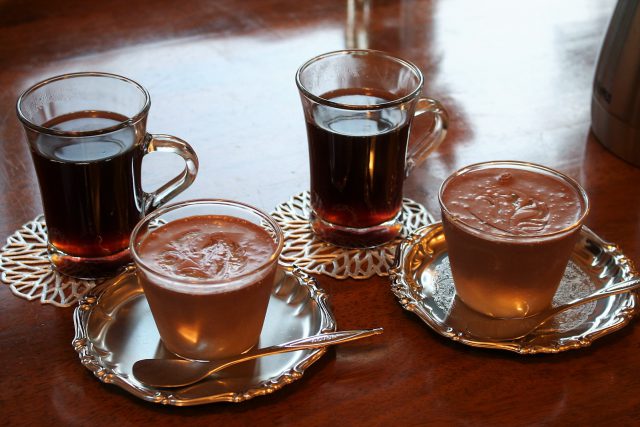 BCC Cacao, 2 cups
Coffee (Ethiopia & Vietnam), 360ml
Summary by Food Category
Today's Food Cost
2,194 yen (1,097 yen per person).
Where Today's Foods Come From
We love our LOCAL earth foods.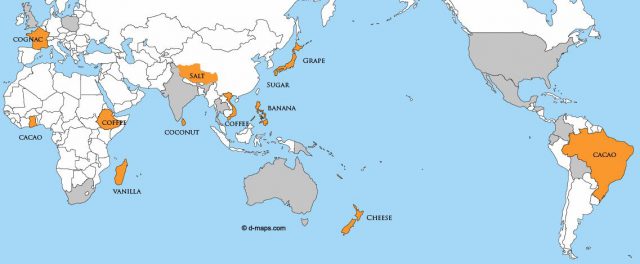 Activities,
570 kcal

Burned
Weeding, 3.5METs x 80min., 224kcal
Watering plants, 2.5METs x 60min., 101kcal
General Activities, 820min., 245kcal
Weight Change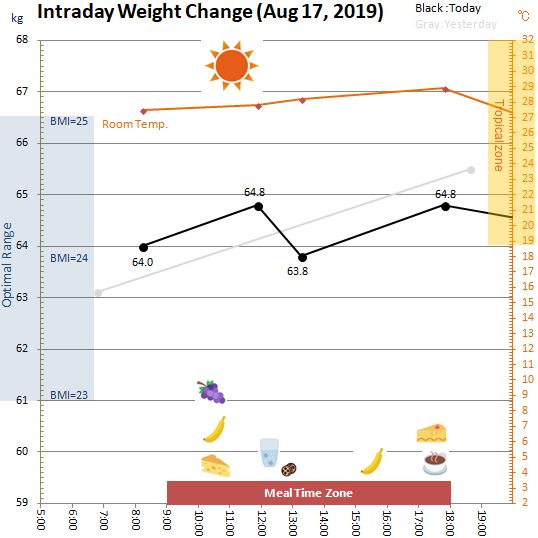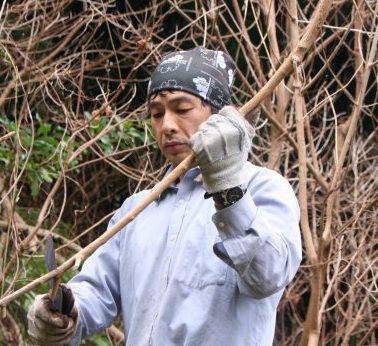 Born 1967, Hiroshima, Japan.
In 2009, I made up my mind to eliminate any and all of GMO(genetically-modified organisms) from my life, leading to whole grains vegan diet, and further into low-fat-raw-vegan (the 80/10/10) diet, and finally in 2017, with my partner Yoko, I came up with an original concept, which we named "the Flesh x Fresh Diet" because our diet is mainly composed of fresh meats of grass-fed animals and fruits. To put it simply, I am a raw vegan who eats raw meat. I know it is a contradicted expression but it is also true that I couldn't understand how salty and delicious raw beefs are unless I had had a delicate raw vegan palate.
Now my major interests are in growing vegetables and fruits (to eat fresh ones, needless to say), and I'm dreaming of cohabiting with tropical fruit trees in a jumbo glass greenhouse.
********************************************************************
If everyone makes oneself happy, everyone becomes happy.
With the miracle of the Orgasmic Diet, you'd be fit and healthy
if you eat ONLY what you like AS MUCH AS you like.
Why don't you join the Orgasmic Diet now!

********************************************************************